Description
Schedule:
Oct 1: Week 1 of Guided Check-in Groups
Week of Oct 8: Week 2
Week of Oct 15: Week 3
Week of Oct 22: Week 4
Week of Oct 29: Week 5
Week of Nov 5: Week 6
Week of Nov12: Week 7
Week of Nov 19: OFF, NO Check-ins
Week of Nov 26: Week 8
Available Times (participants choose one):
Mondays 12pm (Central Standard Time)
Wednesday 10am (Central Standard Time)
Thursdays 8pm (Central Standard Time)
What this group is…
a way to connect with other parents going through the course.
a safe space where you can bring questions and receive encouragement from other parents.
a place for you to meet with other parents in a similar stage of parenting as you.
an opportunity to review the DTC content to enhance your learning.
a group that can encourage you as you implement elements of the Connected Families Framework.
a community of grace and mercy that will support you when you "mess up" with your kiddos.
What this group is not…
a time to sit in what is NOT working and vent that out
a coaching session. This is not a time to get advice on how to handle something specific that is happening in your house.
If you need more help…
Set aside time to write out what is working and what is not working. Ask God for His perspective about what you should do.
Consider investing in parent coaching. This is an excellent way to get more one-on-one support with your parenting challenges. You can learn more about Connected Families coaching here.
About Katie Wetsell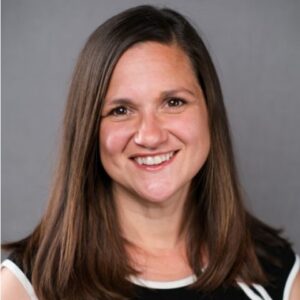 Katie is a Certified CF Parent Coach from Nashville, TN, where she is raising four kids with her husband. She is also a pediatric nurse with training in helping parents support kids through anxiety. You might engage with Katie in the comments of the Discipline That Connects online course, and now as the moderator of the Guided Check-In Groups.